DRUMJEE 9 table lamp, Triple Twist braiding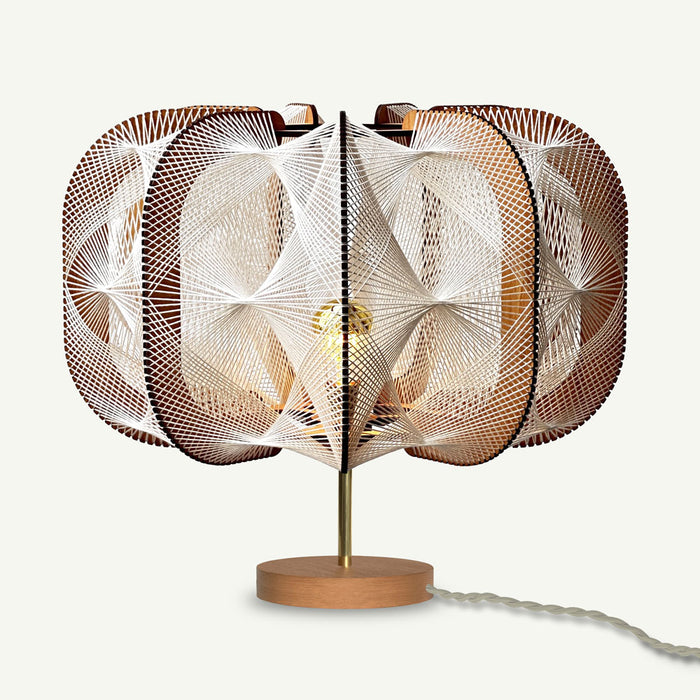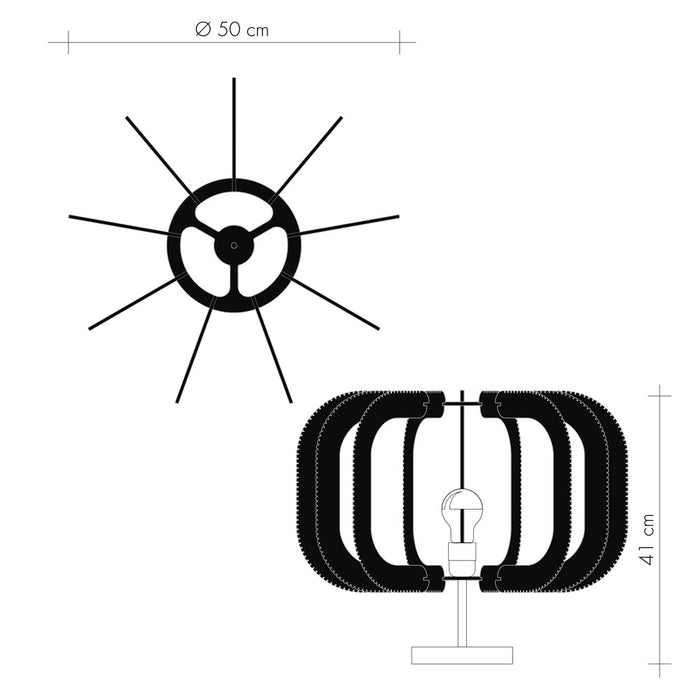 This DRUMJEE table lamp is both a source of light and a strong piece of decoration. The lampshade is hand-woven on a base of geometric wooden arcs with graphic curves. The Triple Twist pattern of stretched wire lets the light filter and sculpt.
The refined style of the DRUMJEE lamp finds its place in all rooms of the house offering multiple combinations of uses. It can be easily placed on your desk or on a coffee table, adorns a console, a sideboard, or illuminates the privacy of a room.

Wooden structure - natural white cotton thread weave, natural beech base
Height: 33 cm
Diameter: 50 cm

This table lamp model is available on a stand or base.
LED bulb provided.
French made,
Handcrafted braiding done by us in our workshop.