ECHINO Chandelier, Twist Braiding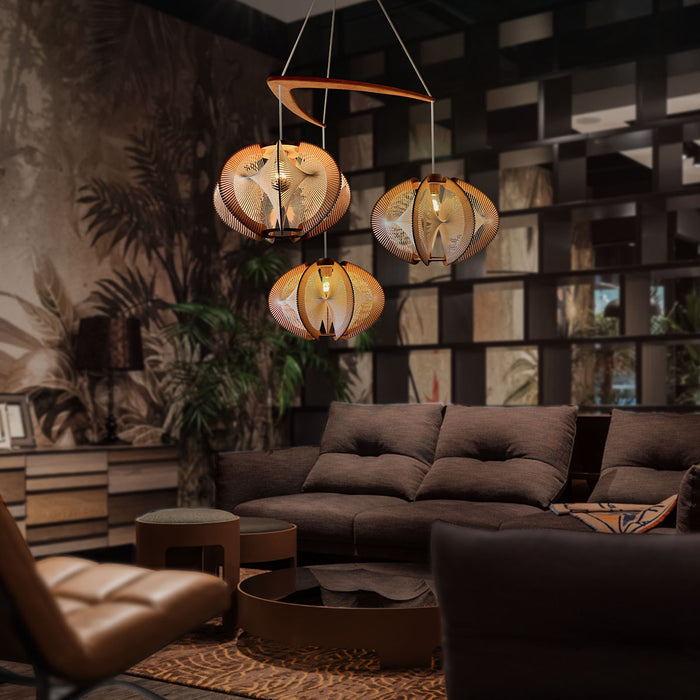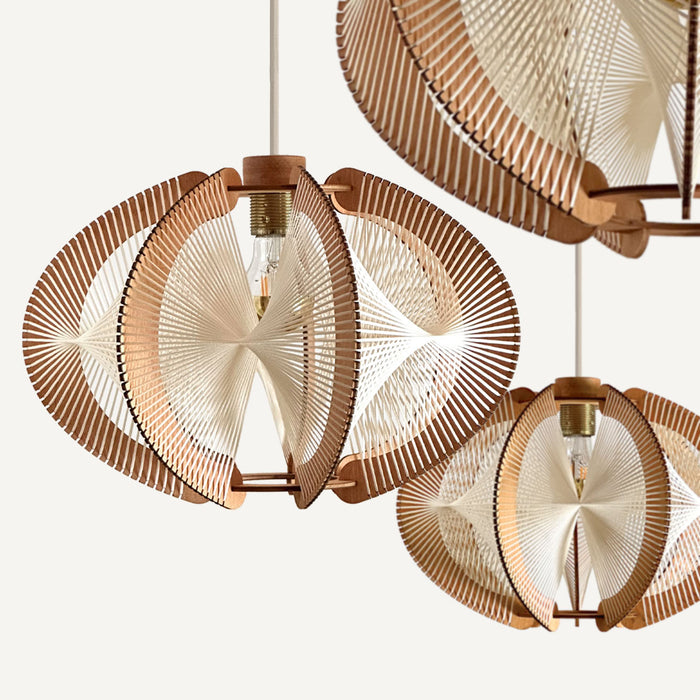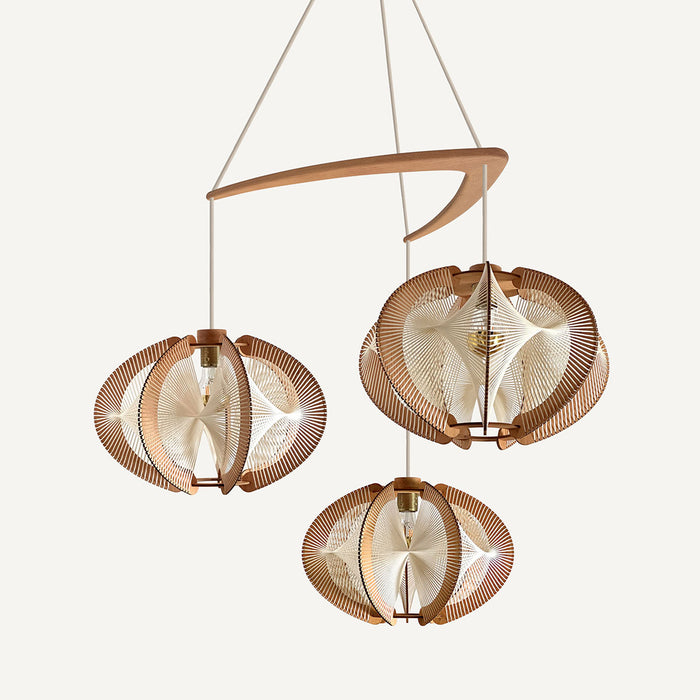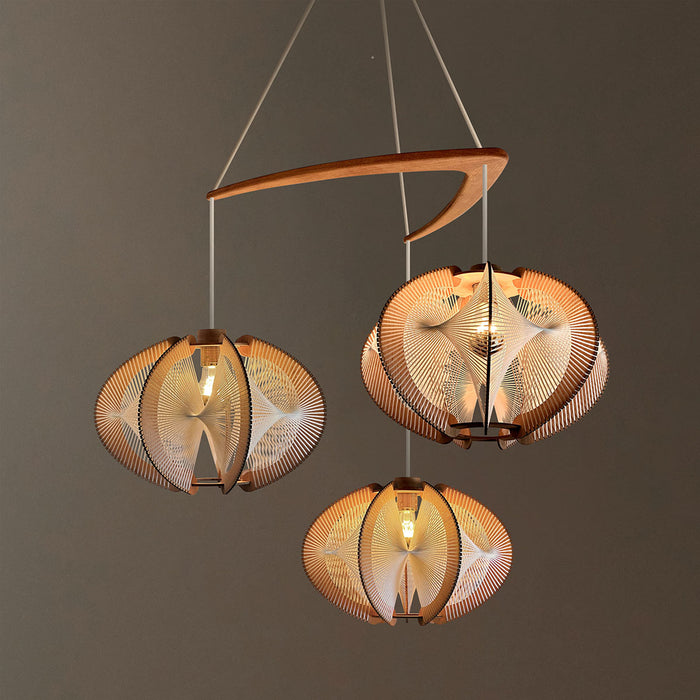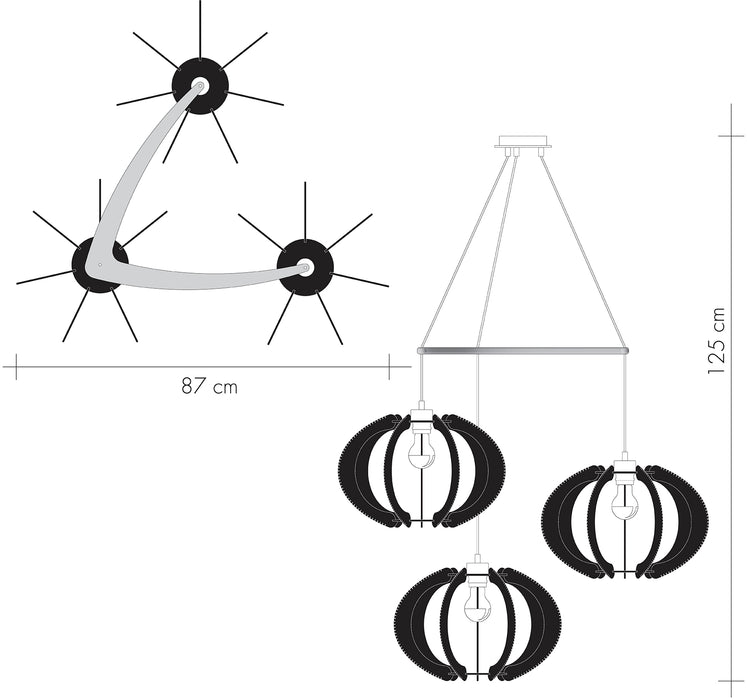 Chandelier composed of three woven suspensions to decorate your interiors with light for a design and spectacular interior decoration.
THE suspensions of the ECHINO chandelier are woven by hand on a structure ovale composed wooden arches. The arch of the chandelier is in solid beech.
THE son twist braidingstretched to let the light filter and sculpt.

Your chandelier will be hand assembled and woven to order.
Wood structure - natural cotton ribbon weave,
Height: 125cm
Wingspan: 87cm

Ready-to-install luminaire with canopy, cable and E27 metal socket,
Bulb provided.

French made,
Wood from our French forests,
Handcrafted braiding done by us in our workshop.